Refugee Resettlement Publication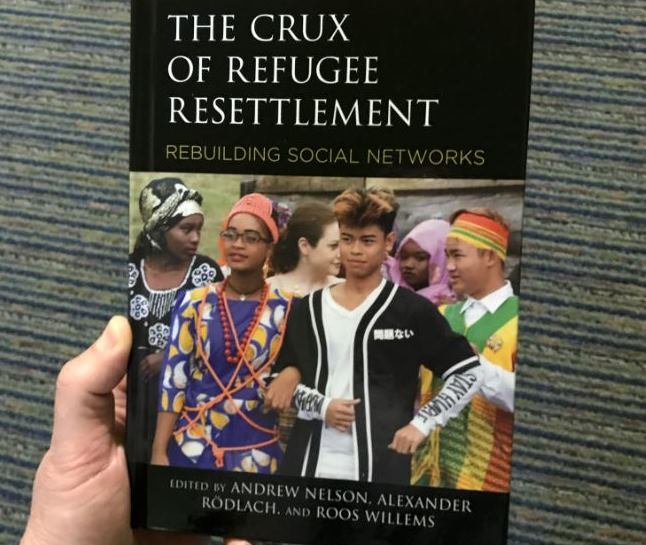 Holding a print copy of the book, co-edited with Andrew Nelson and Roos Willems, in my hands feels good! The Crux of Refugee Resettlement: Rebuilding Social Networks has been publiched by Lexington Books and includes chapters of scholars and professionals presented at a panel of the annual meeting of the Society for Applied Anthropology in Pittsburgh in 2015. The contributors highlight the importance of the ethnographic approach taken in order to further our understanding of refugee resettlement. Each chapter includes one or more commentaries by resettled refugees or representatives of resettlement agencies.
Unfortunately, the publisher's copyeditor created an awkward error in the Table of Contents through including the wrong heading for the fourth section of the book.